Indoor heated pool 25m X 12m, 2 diving boards (3m and 1m)
Pool lift provides barrier free access to pool for those with joint and mobility problems
Red Cross & Life Saving swim lessons provided 4 times/season
Water therapy program, adult & senior fitness, lane swim, leadership courses
Rentals and birthday party bookings available
Lifeguard Courses for 2007- AWSI with NLS
Family season public swim pass
Birthday rentals including swim, cake and juice for up to 20 people
Contact the Swimming Pool at 306-645-2011 for more information
Bronze Cross and Bronze Medallion. Designed for lifesavers who want the challenge of more advanced training including an introduction to safe supervision in aquatic facilities. Bronze Cross & Medallion is a prerequisite for all advanced training programs including National Lifeguard and Instructor certification.
Pre-requisites: Must be a minimum of 13 years of age, First Aid & CPR (can be taken prior to, adjacent, or following course; proper certification for BM, or BC will not be given until First Aid is completed).
Where? Rocanville Aquatic Centre
When? June 1st & 2nd 6:00-9:00pm, June 3rd 9:00-7:00pm, & June 4th 9:00-3:00pm
Cost? $120 for Bronze Cross or Bronze Medallion, or $200 for Bronze Cross and Bronze Medallion.
More info: http://www.lifesavingsociety.com/swimming-lifesaving/lifesaving/bronze-cross.aspx
Contac: Paige Hutchinson
Email: rocanvillepool@gmail.com
Phone: 1-306-434-8131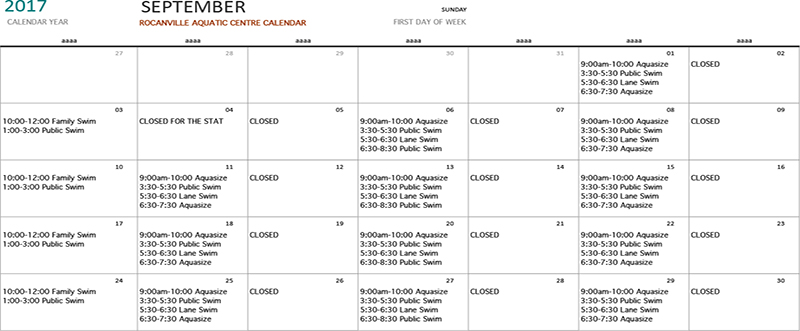 Rocanville Aquatic Swimming Lessons - Parent & Tot

August 8-11, 2017
Parent & Tot Swimming Lessons
10-11am
1-2pm Rocanville Aquatic Swimming Lessons

August 14-17, 2017
9-10am - Preschool
10-11am - Swimmer 1-5
11am-12pm - Swimmer 6, Rookie, Ranger, Star
1-2pm - Swimmer 1-5
2-3pm - Swimmer 6, Rookie, Ranger, Star

MUST BE REGISTERED WITH THE ROCANVILLE AQUATIC CENTRE
---