Town of Rocanville welcomes you!
Rocanville is a community located in Southeast Saskatchewan on the #8 Highway just 5 minute drive away from the Nutrien Rocanville Potash mine, one of the largest potash mines in the world!
Rocanville offers a wide range of ammenities including:
Indoor Aquatic Centre
Newly constructed Nutrien Community Hall
Groomed Cross-Country Ski Trails
Wide-range of businesses and services
Rocanville is a growing community perfect for anyone seeking small town charm backed by industrial growth.
Town of Rocanville
Community Calendar
The Rocanville community calendar is published at the beginning of every month. It includes information pertaining to Rocanville's recreation facilities, services offered, items for sale and so much more!
For more information on contributing to the monthly newsletter contact the Rocanville Recreation Office: Phone 306-645-2164 E-mail rocanville@sasktel.net
---
Rocanville Community Calendar Archives
Town of Rocanville
Community Map
A downloadable street map of Rocanville that includes:
Business locations
Recreation facility locations
Tourism attractions
Directions to out of town businesses and tourist attractions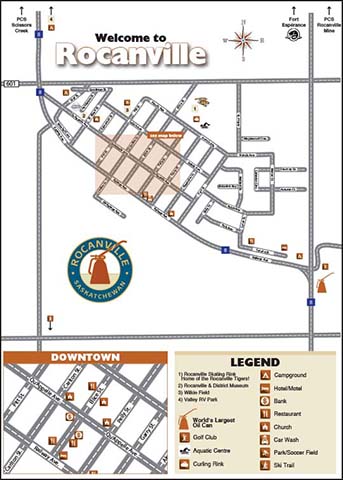 Town of Rocanville
Covid-19 Testing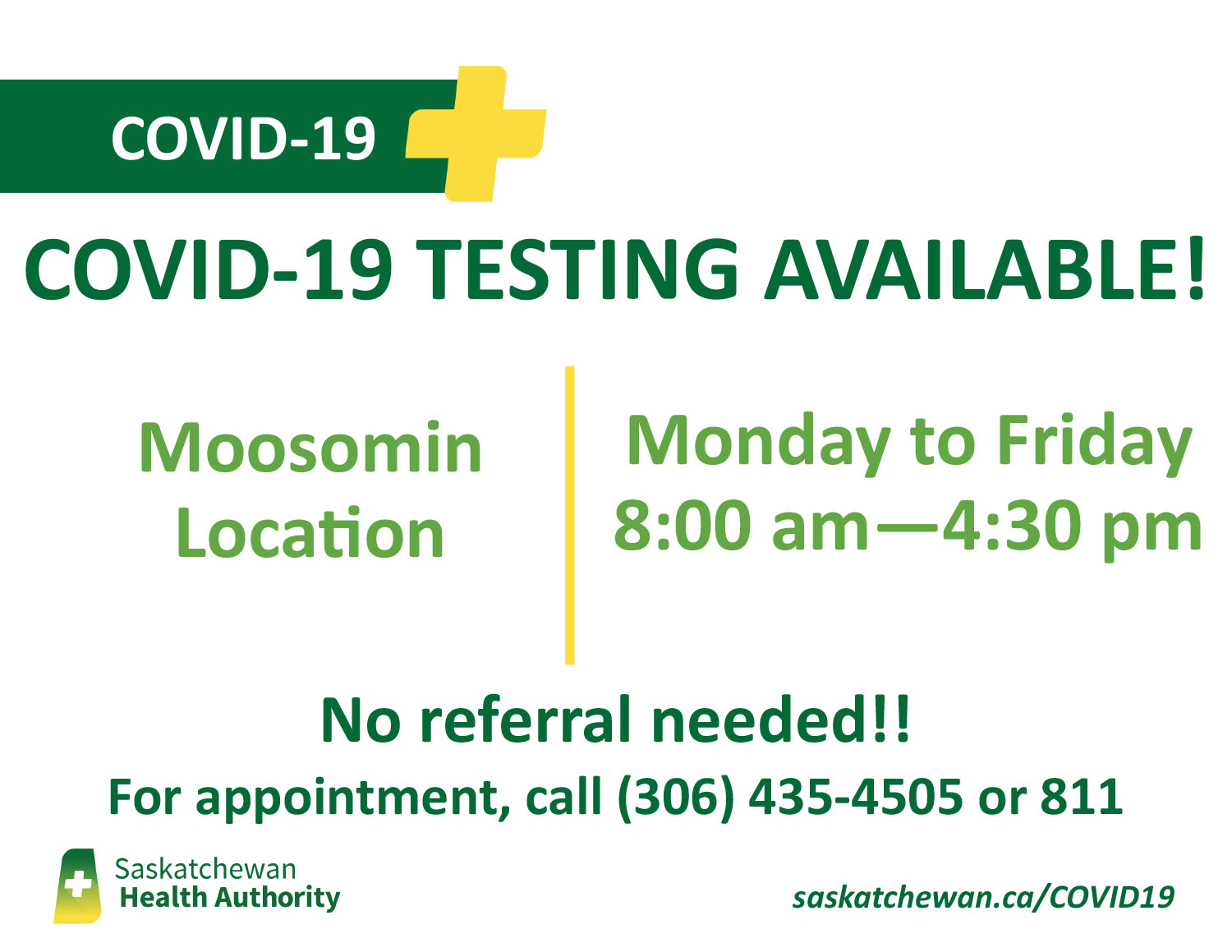 Covid-19 Testing Available
Moosomin Location
To make and appointment call 306-435-4505 or 811
Testing Hours: Monday - Friday
8:00 a.m. - 4:30 p.m.
No referral needed!
Town of Rocanville
Contact Us
Address
Box 265 - 103 Ellice Street, Rocanville, SK S0A 3L0
Call Us
Phone: 306-645-2022 - Fax: 306-645-4492